Located in a 140-year-old building, the design of Eureka! expresses historic yet rustic aesthetics and industrial influences. The 5,000 square foot restaurant seats 200 guests in a dining room comprised of eclectic seating options including extra large booths, high top tables, community tables, and the restaurant's center piece, a stand-alone wrap-around copper bar. Eureka! incorporates tables and paneling handcrafted from hardwoods retrieved from historic American barns, factories, and whiskey distilleries. And of course there is a stage for live music performances.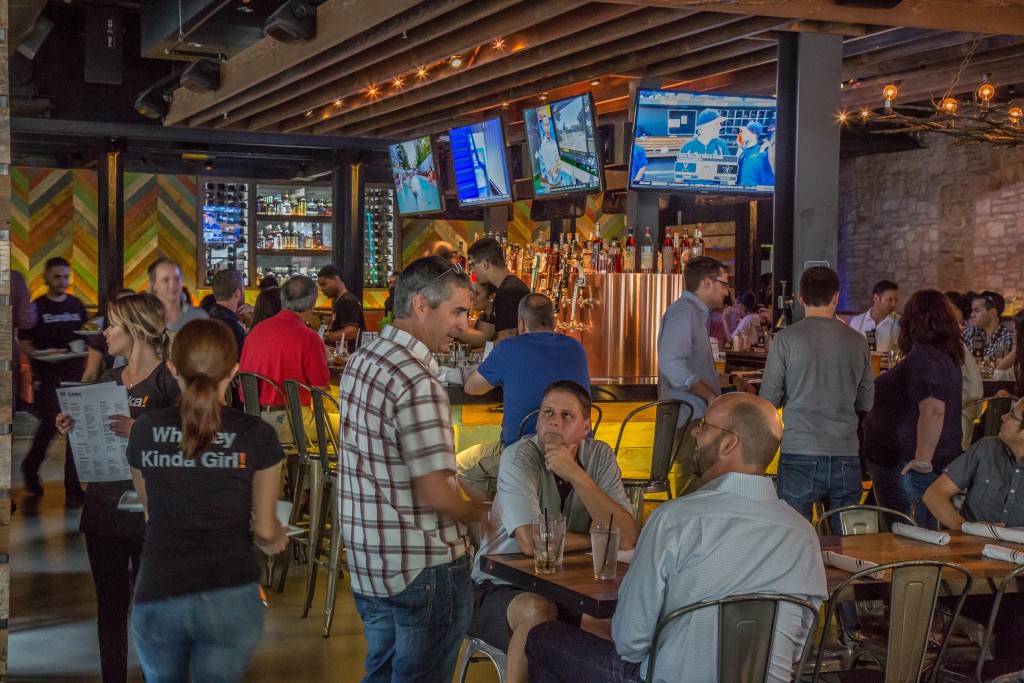 Each dish is thoughtfully prepared to showcase quality ingredients, locally sourced when possible. The restaurant specializes in American classics with a modern twist with its diverse selection of appetizers, signature plates which includes all-natural, vegetarian fed, Angus chuck burgers, innovative salads and delectable desserts. Menu highlights include the Golden Ale Mussels featuring jalapeño bacon stock, crispy pancetta, golden ale, and petit herbs; The Taco Bar featuring Crispy Rock Shrimp Tacos, Chicken Tacos, Seasonal White Fish Tacos, and 80's Style Taco Salad Wrap; the Cowboy Burger with shoestring onion rings, bacon, cheddar, housemade beer bbq sauce served with signature handcut Kennebec potato fries; the All Day Breakfast Burrito which includes pork, potatoes, fried hen egg and ranchero sauce; a Slow-Roasted Beet Salad with toasted walnuts, apple, arugula, orange sections and watermelon pop rocks; and theButterscotch Rum Pudding featuring housemade whipped cream, caramel sauce, and sprinkled sea salt.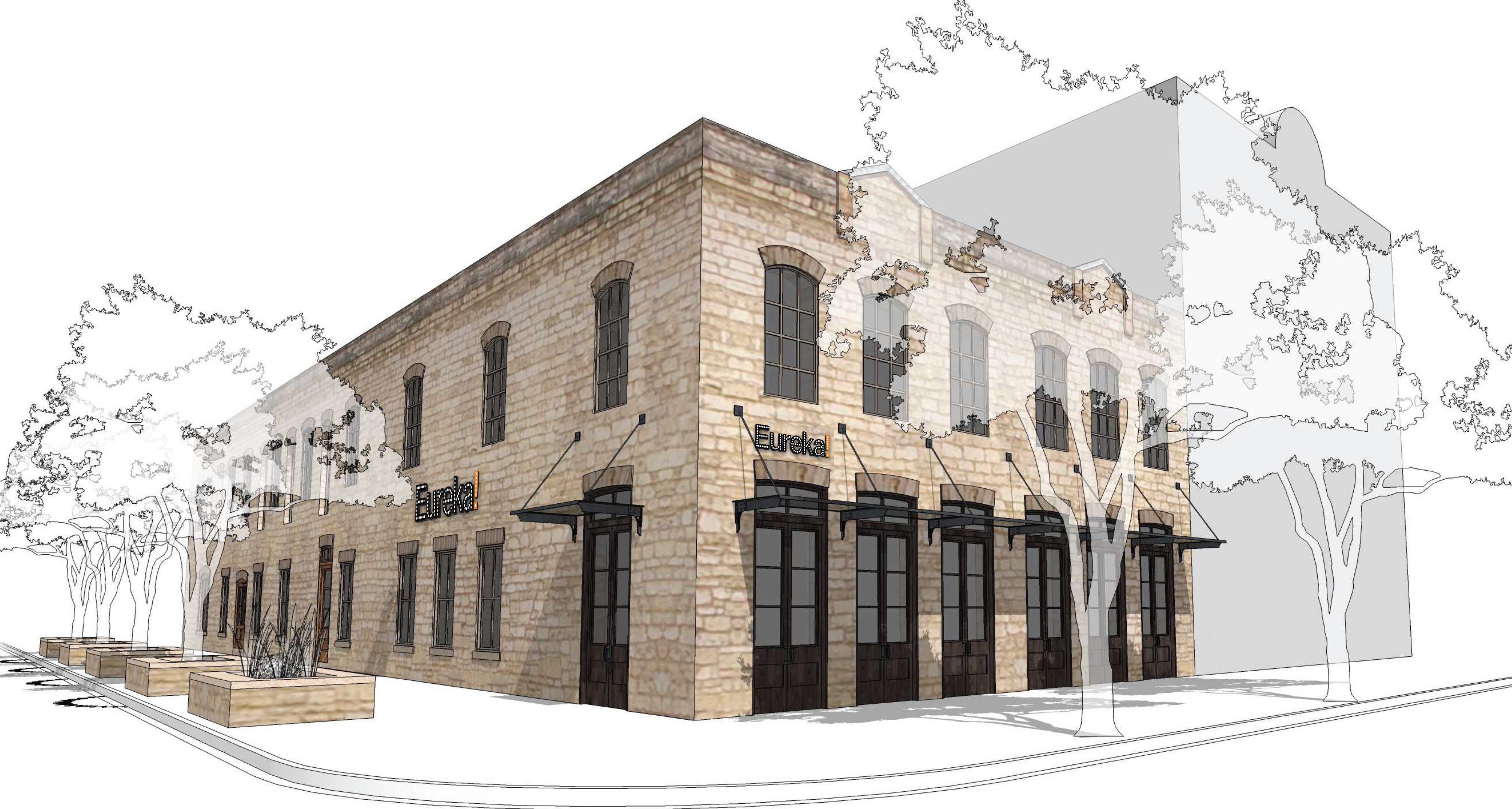 To complement the diverse menu, Eureka! has created an innovative cocktail menu featuring classic and contemporary libations with distinct American roots. The beverage program at Eureka! revolves around the restaurant's commitment to serving all American, small-batch whiskeys, and specialty cocktails, curated by small and locally owned artisans ensuring a premium product that is highly sought after. Signature cocktails include classic recipes like the house Old Fashioned, made the way your grand pappy drank it with Old Overholt Rye Whiskey, bitters, fresh orange zest and a block of ice; and the Penicillin with an American smoked whiskey, fresh ginger, hand squeezed lemon juice, and clover honey. Contemporary creations like the Moscow Mule featuring Texas' Dripping Springs vodka, housemade ginger lime syrup, and citrus; and Rosemary's Ruby Red with gin, rosemary, grapefruit, and citrus offer guests modern cocktails with quality ingredients.
Eureka! features 40 specialty craft beers, two wines on tap, accompanied by a selection of over 40 small-batch American whiskeys – sourced from artisans in California, Iowa, Tennessee, Kentucky, New York, Oregon, Texas and Utah – in tribute to the 21st amendment outlawing prohibition. Additionally, a special off-menu selection features various hard-to-get and strictly allocated whiskeys like Pappy Van Winkle and offerings from the Buffalo Trace Antique Collection available to the most discerning whiskey drinkers.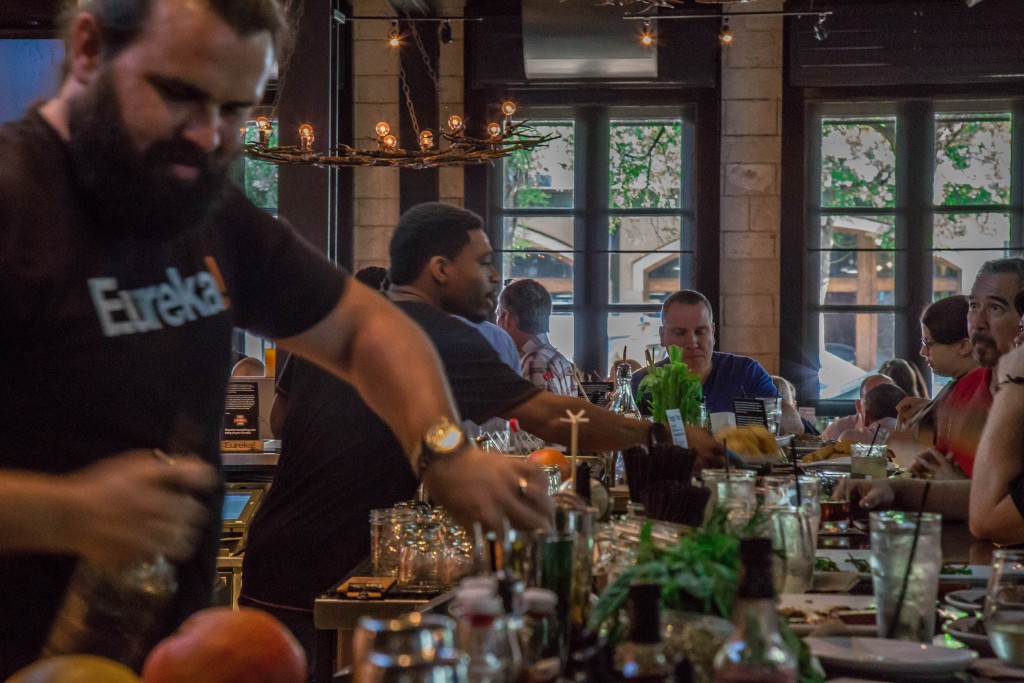 Eureka! is located on 200 East 6th Street, Austin, Texas 78701. Hours are from 11 a.m. to midnight Sunday through Wednesday and 11 a.m. to 1 a.m. on Thursday through Saturday. Additionally, Eureka! features daily "hoppy" hours from 2 p.m. to 6 p.m. and reverse "hoppy" hour from 9 to 11 p.m. For more information on Eureka!, please visit www.eurekarestaurantgroup.com.