Because arcade games are just better with a drink in your hand, here's our list of the Best Downtown Austin Arcade Bars.
Buffalo Billiards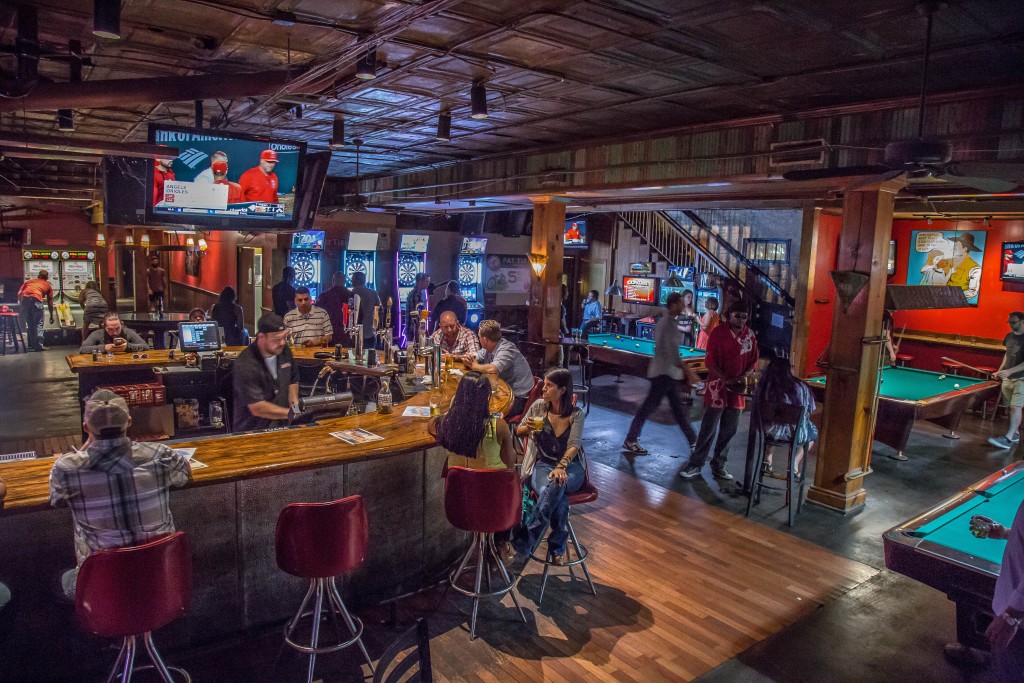 Over 22,000 square feet of pool, shuffleboard, foosball, pinball, & darts, Buffalo Billiards serves up games in a big way. A real piece of "Wild West" history is located on Austin's historic Sixth Street district, across from the Driskill hotel. This turn-of-the-century building was built in 1861 by the Ziller Family and named the Missouri House. Touted as Austin's first boarding house and rumored to be a brothel, many a cowboy had a good time here.
Today, the Missouri House holds a new name: Buffalo Billiards. We continue to carry out the "Wild West" traditions with a modern twist, from dueling pool sharks, shoot outs at the dart boards, or some good old rowdy fun. Come in after a long day at the ranch and experience a bit of history in over 22,000 square feet of entertainment. With over 30 new HD TV's, every sports package, from college to pro; Buffalo Billiards is the place to "Get Your Game On!".
Where: 201 E. Sixth St.
Phone: (512) 479-7665
Web: buffalobilliardsaustin.com
Recess Arcade Bar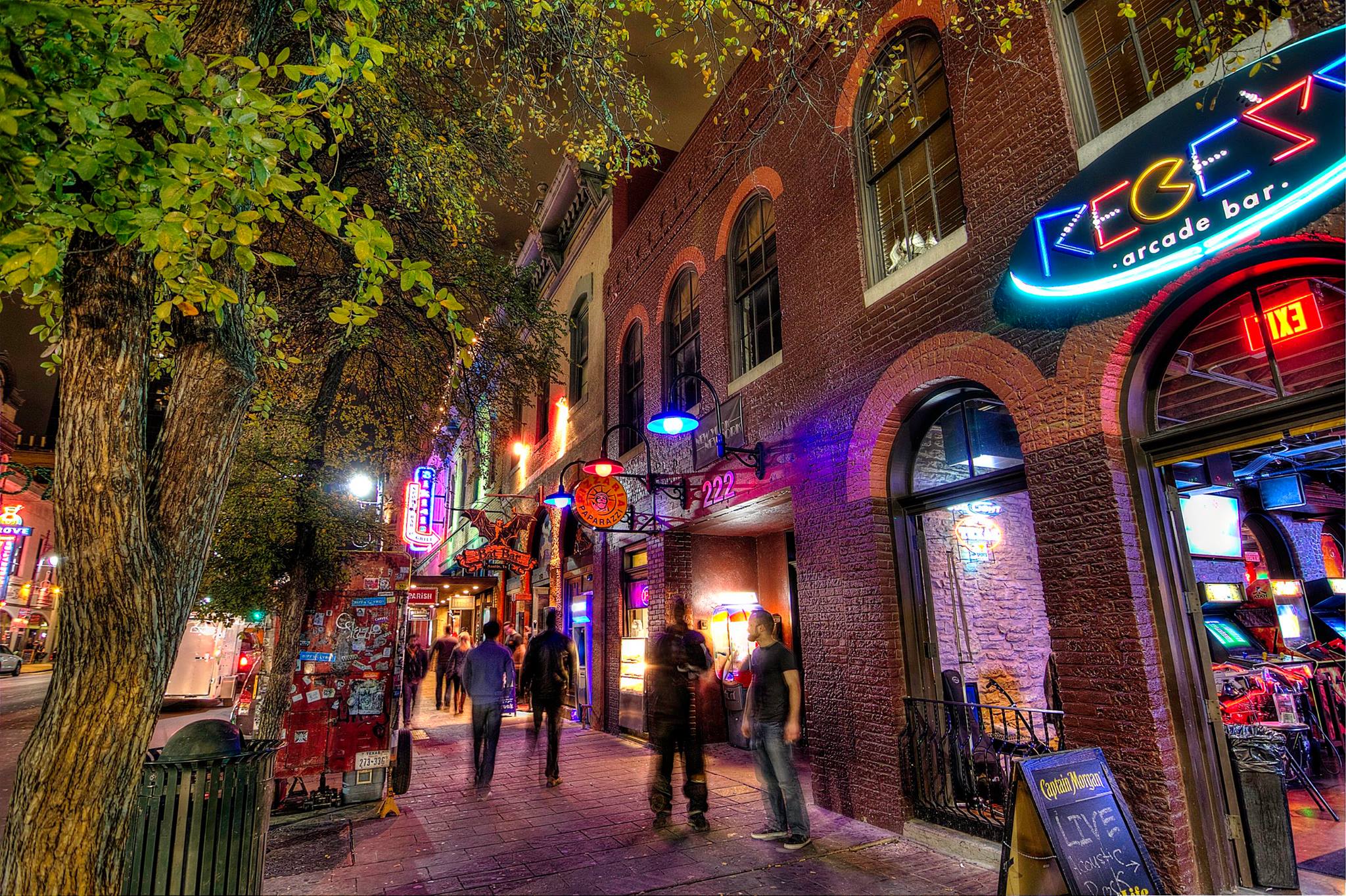 Featuring downtown Austin's largest collection of arcade games Recess Arcade Bar is located in the heart of 6th Street. Drink specials, great food and a huge variety of old-school arcade games. Recess is more fun as a grown-up. Enjoy classics like Pacman, Donkey Kong, Mrs. Pacman and Gallaga (take a breath) Mortal Kombat, Teenage Mutant Ninja Turtles, Golden Tee & Street Fighter 1 and 2.
Where: 222 E. Sixth St.
Phone: (512) 698-9852
Web: recessarcadebar.com
Kung Fu Saloon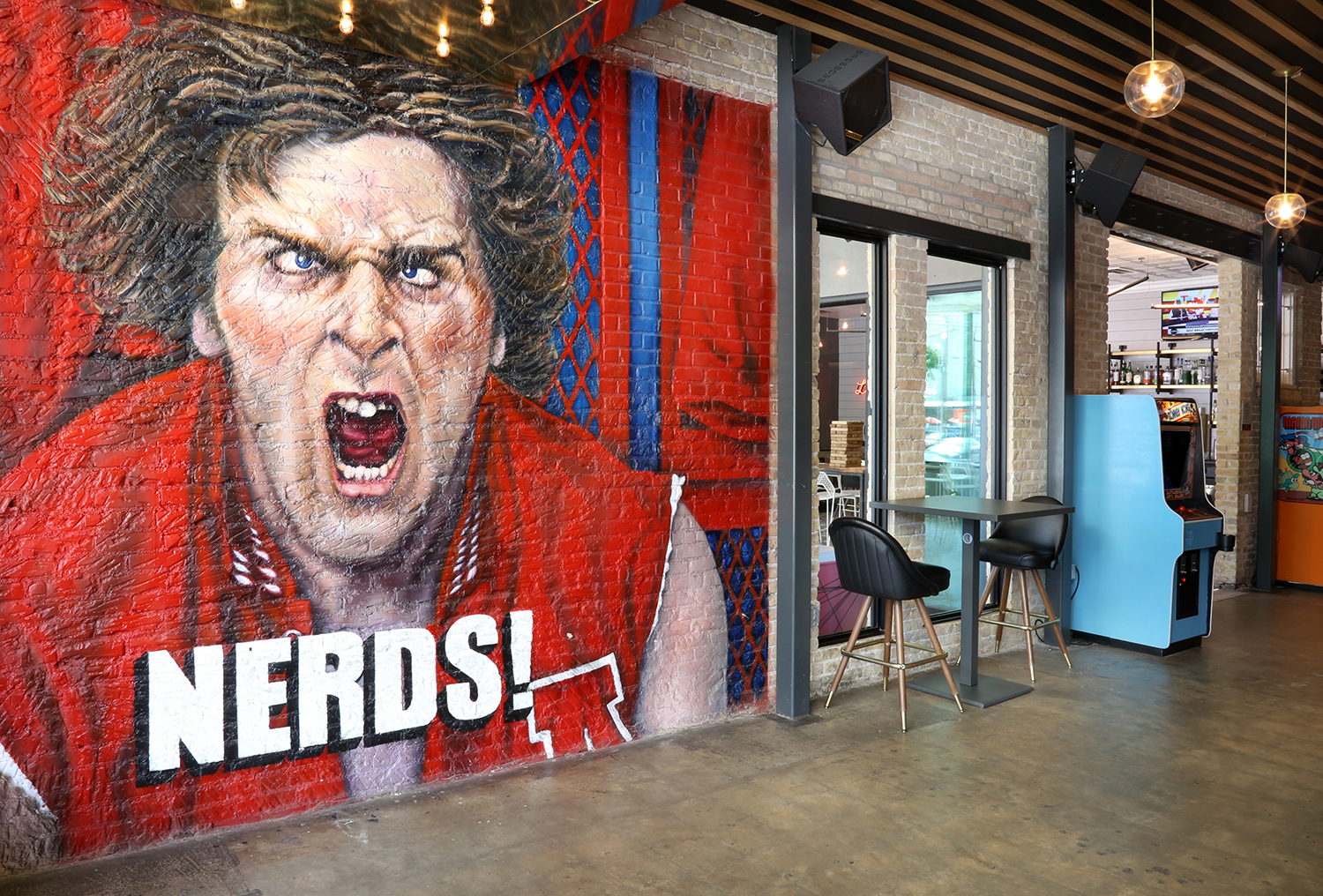 Kung Fu Saloon is a West 6th Street area watering hole featuring a relaxed atmosphere in downtown Austin. Entertainment includes 14 vintage arcade games like Ms. Pacman, NBA Jam, Street Fighter II, Galaga, Golden Tee, Big Buck Hunter & more. The fun continues with foosball, three original Skee Ball machines (always free!), Giant Jenga, Giant Connect Four, and board games including Boggle, Dominoes, & Giant Checkers.
Where: 510 Rio Grande St.
Phone: (512) 469-0901
Web: kungfusaloon.com